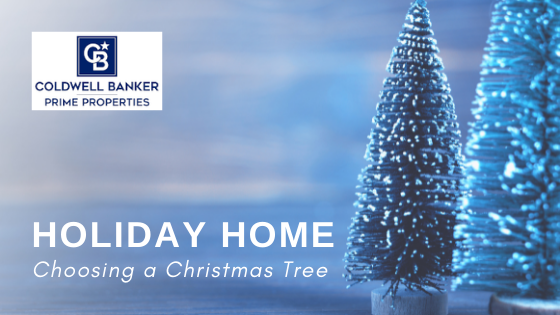 Whether you're still looking at Albany homes for sale or have already found the perfect one, you probably can't wait to decorate your home for Christmas. The Christmas tree is the central decoration in many families, and it makes a home feel so cozy and warm. But do you put up a real tree or an artificial one? Here are some factors to consider if you're still deciding between the two.
Does Anyone in Your Home Have Allergies?
Some people are allergic to the pollen or sap of real pine trees. If you or someone in your home has ever experienced a pine allergy, you're better off opting for an artificial tree. Even if the allergy symptoms are mild when exposed to trees outdoors, they're likely to be more serious indoors where you have limited airflow. You don't want to spend the whole holiday season sneezing and rubbing your eyes because of your Christmas tree.


What Is Your Budget?
Both real trees and artificial trees are available at a wide range of prices. The prices for both options tend to be comparable. However, when you buy an artificial tree, you pay once and get to use the same tree over and over again. If you're trying to keep costs down, this tends to be a better option than buying a new real tree each year.


How Do You Feel About Caring for a Tree?
Real trees do require quite a lot of care and attention to keep them healthy and attractive. You'll need to water the tree regularly to keep it fresh and vacuum up fallen needles to keep your home tidy. Some people enjoy providing this care and consider it a meaningful part of the holidays. If you can relate, then a real tree is probably the right choice for you. On the other hand, if you'd rather not have to worry about vacuuming and watering, an artificial tree is a lower-maintenance choice.


How Will You Transport the Tree?
Artificial trees often come disassembled in boxes. You put the tree together once you get it home. You obviously cannot disassemble a real tree, so you need a way to transport it to your home. Tree shops can often strap it to your roof or put it in the bed of a truck for you. But if you have a smaller vehicle, an artificial tree is definitely the easier way to go.


How Much Space Do You Have?
Consider not only the immediate space where you'll be displaying the tree but also the hallways and doorways around that space. If the halls and doors are narrow and hard to get through, it will be easier to maneuver a disassembled artificial tree into the space. On the other hand, if you have a more open floor plan and lots of space to fill, a big, real tree can really make a statement.


Do You Have a Second Use for a Real Tree?
One key advantage of real trees is that they are biodegradable. They break down and add nutrients back into the soil. However, you do need to have a place to dispose of them. If you have a way to grind your tree up into mulch or compost it when you're done with it, then that's one more reason to consider a real tree.
Whether you choose a real tree or an artificial one, we want to wish you a happy holiday season. Contact us if you're in the market for a new home. Our real estate agents would be happy to guide you through the home buying process.