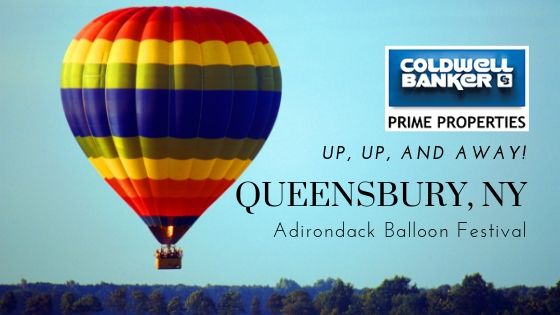 Get ready to look up in awe—the annual Adirondack Balloon Festival returns for its 47th year this fall. Taking place September 19 –22, hot air balloonists from all corners of the country will fly high and fill the skies across Glens Falls and Queensbury. Our real estate agents encourage you and your family to join us for this unbelievable event. 
47th Annual Adirondack Balloon Festival
Since the 1970s, Warren County has hosted a festival like no other in the region. The first few years of the festival took place at what is now SUNY Adirondack's campus before moving to the Floyd Bennett Memorial Airport. Named one of the Top 100 events in the country, this spectacular celebration draws hundreds of thousands of visitors each year. With four days of family-friendly activities, the Adirondack Balloon Festival is the can't-miss event of the fall.